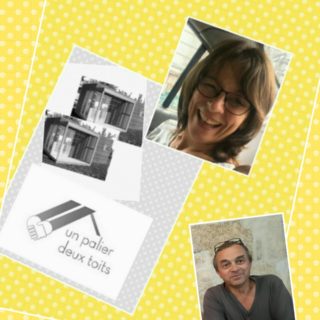 The purpose of the non-profit association (French law of 1901) « Un palier, deux toits » (« One Floor, Two Homes ») is to connect patients affected by neurodegenerative diseases with caregivers, to ensure an adapted and mutualized treatment with due regard to freedom of choice in terms of life environment. The project of group housing was defined in that respect as a place where solidarity, assistance and protection, services and autonomy are meant to reach an appropriate balance for every resident, and redefined with accordance to the state of the patient.
The neurodegenerative diseases and our orientations:
This term includes all the diseases affecting neurons, they may have genetic origins but not only. The importance of cognitive and physical stimulations was highlighted in such patients and it participates in the slowing down of the evolution of their symptoms. Indeed it is essential to avoid isolation and withdrawal ; and to participate in physical adapted activities (dance, qigong, physical mediation, sport, gardening…). The cultural and artistic activities, in the form of therapeutic workshops, outdoors hobbies or exchanges contribute to these stimulations which extend the brain plasticity. Lifestyle plays a major role with health and it is often connected to the psychological state of the patient. If patients are allowed to choose their life environment, in a grouped, adapted and shared housing where friendliness and living conditions remain ordinary ; where medical care is provided in order to accompany and assist patients in their everyday life ; then it will greatly favor their personal development.